The Western part of the Stara Planina Mountains is cut by the river Iskar on its way from the south (Sofia basin) to the north (where it flows into the Danube river). The Iskar Gorge (near Lakatnik) is surrounded by pictouresque karst rocks and caverns, forming a protected natural area. At the Iskar Gorge the river valley also crosses the international long-distance walking route E-3 (red mark), that starts in the Pyrenees and ends at the Black Sea coast. North of Lakatnik, between Iskar Gorge and the town of Vraza extends the mountain plain of Vratshanska Planina (or Vratschanski Balkan).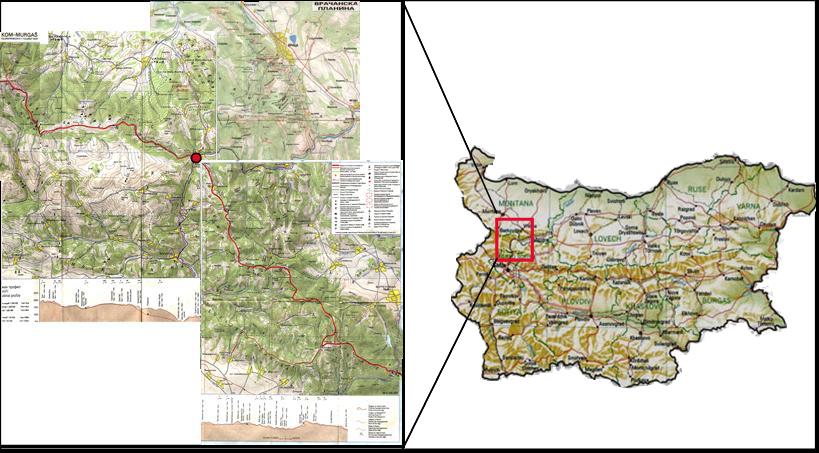 High resolution maps:
Vratshanska Planina
1 : 75000
Western Balkan (KOM -Lakatnik - International Mountain Route E-3) 1:100000
Western Balkan (Lakatnik - Murgas - International Mountain Route E-3)
1:100 000
Lakatnik Region of the Stara Planina (Hand-drawn map at the Railway station)
Nature Park "Vratschanski Balkan"
Back to Lakatnik